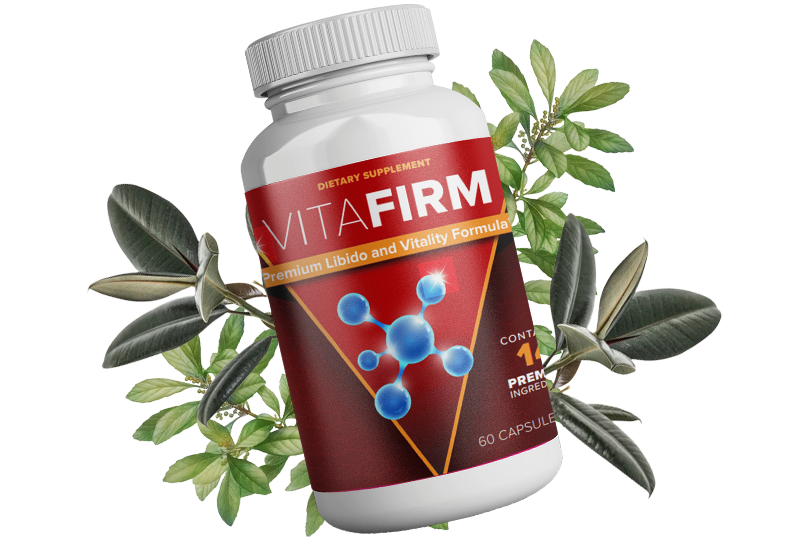 Cash in on the leading ED Offer in the Marketplace! Prepared to be surprised with $5 EPCs…
Vitafirm, a breakthrough ED solution that's breaking records in the industry.
Elite media buyers are calling it the...
#1 Health Offer In History!
For Commissions
Earn 60% Revshare On Entire Funnel!
The Biggest Payouts In The Health Vertical, Ever!
For Earnings Per Click!
Enjoy Huge $3.00-$5.50 EPCs
Get the most out of your traffic with amazing EPCs!
For Conversions
Get Insane Conversions On All Traffic
Guaranteed By The Proven Masters Of Direct Response
---
"VitaFirm is a gamechanger. It is making waves in the health niche, converting like gangbusters on all traffic sources such as Youtube, email, native, adult traffic and more, and with a huge payout to match."
- John David - 8 Figure Media Buyer
Hoplink and email swipes
Choose Your Preferred Network
Step 1 - Become An Affiliate
Please click the link below and complete the application:

https://www.digistore24.com/signup/438015,442433,437388,437999,438000,438014,432240,432238,432245,432246,432239,443933,442611,443929,443930,443931/
Step 2 - Copy Affiliate Link Below
Default Link: (Copy Your Link Below) Use the promolink below to direct visitors to the Alpha Strength sales page. >> Replace the AFFILIATE placeholder in the link, with your Digistore24 ID. >> The placeholder CAMPAIGNKEY is used to track campaigns. Replace CAMPAIGNKEY with the name of your campaign or the location where you're promoting it. E.g. Facebook, Email, Blog, etc... OR you can also simply omit the placeholder if desired.
Link directly to the Alpha Strength Sales Page:

https://www.digistore24.com/redir/442611/AFFILIATE/CAMPAIGNKEY
Tracking Pixels
Digistore24 allows you to place all your tracking pixels (such as Facebook, Yahoo, Google, Voluum and more) right from you Digistore24 account. Visit this link to get more information on how to use this service. If you have a specific pixel unable to be added by the above method please contact us to have it added manually by our development team.
Email Swipes
Send our professionally written marketing emails to your subscribers and start earning commissions today! Remember to update the name and adding in your links where needed.
NOTE: You may ONLY send to opted-in subscribers, these are not for spamming, you will be immediately blacklisted without warning if you send unsolicited emails.
Expert Tips:
Send to the VSL (default page) first for best conversions
Send to all unopens 24 hours after your first email.
Email #1
Subject: 7 second trick to get and stay hard
Alt Subject: How to get hard and stay hard
Dear [NAME],

Medical experts are stunned by this Nobel-prize winning erectile dysfunction secret…

This simple 7-second ED trick…

Can improve your erection and how long you last in bed.

It's BETTER than…

The little blue pill…

Kegels and other sexual exercises…

And even painful injections.

It's shaking the foundation of the ED industry as we know it…

In fact, men who could no longer please their wife are now able to go for hours while staying hard…

And it's as easy as doing THIS.

Watch this presentation before it's taken down…


Product Images
You are permitted to use the following imagery in your promotions. You are not allowed to use any imagery found on this website aside from that detailed below. Click to open the image in a new window then right-click "Save Image As" to save to your computer.
Contact Us
If you need anything else, feel free to hit up your personal dedicated affiliate manager by emailing support@vitafirmsecret.com We'll get you sorted!
We look forward to working with you.
The VitaFirm Team
Affiliate Terms
By promoting VitaFirm, you hereby agree to the following terms of service. If an affiliate breaches the following terms they will be instantly banned/blacklisted from promoting our products.
Affiliates may NOT copy, transcribe, paraphrase, reproduce or otherwise use in any format any video or part of video found on this website in their promotions.
Affiliates may NOT use any before or after photos found on this website or found within this website's video content in their promotions.
Affiliates may NOT bid on keywords (word, sentence or phrase) on any search engine such as Google, Bing and Yahoo where any part of the keyword targeted contains the word "VitaFirm" such as "buy VitaFirm", "VitaFirm reviews" etc.
Affiliates may NOT falsely represent themselves as the creators or owners of VitaFirm in their promotions.
Affiliates may NOT use words such as "fraud", "scam" or similar terminology in their promotions including but not limited to, Ad content, landing pages, video titles, written content or other metadata.
Affiliates may NOT promote, sell, wholesale or resell VitaFirm on any retail site including but not limited to Amazon, eBay and Google Store.
Affiliates may NOT direct prospects directly to the checkout page bypassing the VitaFirm website. All customers must purchase through the VitaFirm website.
Affiliates understand VitaFirm is solely responsible for customer service.
Affiliates' websites, promotions and material (regardless of country of domicile) MUST be in compliance with all applicable laws, regulations, and guidelines, including without limitation the Federal Trade Commission Act ("FTC Act"), the Controlling the Assault of Non-Solicited Pornography and Marketing Act of 2003 ("CAN-SPAM Act"), Federal Trade Commission ("FTC") regulations and guidelines implementing the FTC Act and the CAN-SPAM Act, the FTC's Guides Concerning the Use of Endorsements and Testimonials in Advertising ("FTC Testimonials Guide"), the National Advertising Division decisions of the Better Business Bureau, and other federal and state consumer protection laws, regulations, and guidelines.
This bonus offer has been created by the applicable Seller and not by Digistore24. Accordingly, Digistore24 is not responsible for any information contained in the offer, including, but not limited to, any product information, promotions, incentives, expected returns or other information contained herein. In addition, Digistore24 is not responsible for any links to third party websites in conjunction with this offer. Such links do not imply any endorsement by Digistore24 of such websites or the content, products or services available from such websites. By clicking on or accessing a third party website listed, you acknowledge sole responsibility for and assume all risk arising from your use of any such websites.